Join the Ministry Planning Meeting in January!
The Outreach Committee appreciates your input, suggestions and ideas for ways in which our family of faith can be a blessing to our communities. If you are a ministry leader or a family group leader, we want to partner with your ministry or group to plan for opportunities to serve. The outreach team meets regularly via zoom on the first Monday of every month (with a few exceptions here and there). Join the next conversation on Monday, January 9 @6:30 PM. Join here.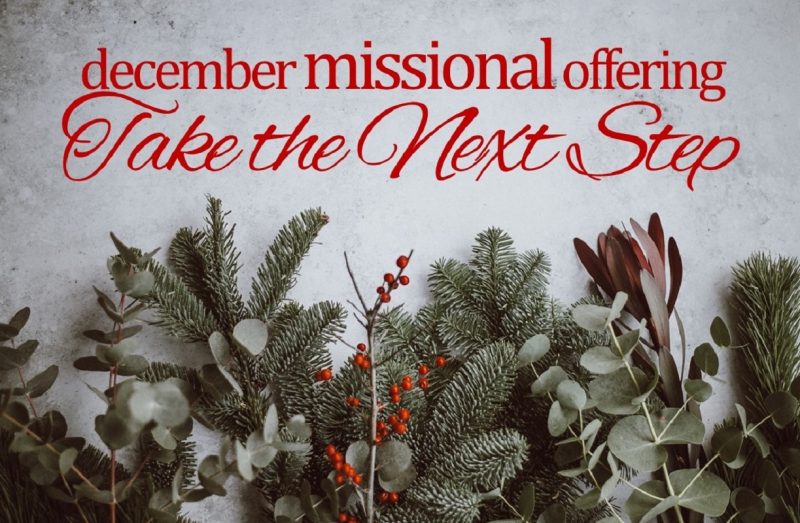 More information on Missional Offering.
More information about Take the Next Step (TTNS).
How Many Lives Can Be Changed in One Afternoon?
A mom came into our Resource Center [at Take the Next Step (TTNS)] and told us her young son has cancer. She feared losing her job because she had taken off work for his many doctor appointments. Our navigator was able to help this mom sign up for Washington State Family Medical Leave to receive paid time off to care for her son and to ensure she could retain her job. We helped with gas cards to help take her son to medical treatments, too.
A local farmer from Tualco Valley was assisted by our navigator to complete paperwork to receive American Recovery Act Funds to replace farm equipment lost in a flood. Not only were this family and their employees helped, but their produced was sold in our community!
Mary* was repeatedly badly attacked by her husband in front of their 3 children. Our navigator was able to help Mary and her children into temporary shelter, obtain a restraining order against her husband, and the same afternoon, helped Mary apply for subsidized housing with a valued partner. They were approved the next day for an apartment here in Monroe!
Your gifts change lives in your community! Thank you!

Donna Olson, Board Chair
TTNS

* name changed