Join the Ministry Planning Meeting in June!
The Outreach Committee appreciates your input, suggestions and ideas for ways in which our family of faith can be a blessing to our communities. If you are a ministry leader or a family group leader, we want to partner with your ministry or group to plan for opportunities to serve. The outreach team meets regularly via zoom on the first Tuesday of every month (with a few exception here and there). Join the next conversation on Tuesday, May 31 @6:30 PM. Join here.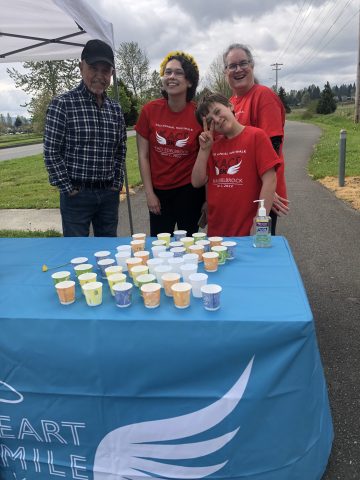 Kaci's 5K Run
Lake Tye, Monroe, Sunday, May 1
Awesome volunteers who handed out water to the thirsty and weary runners and walkers. Thank you for making their journey a little bit easier!