We Appreciate You, Melissa Corbin!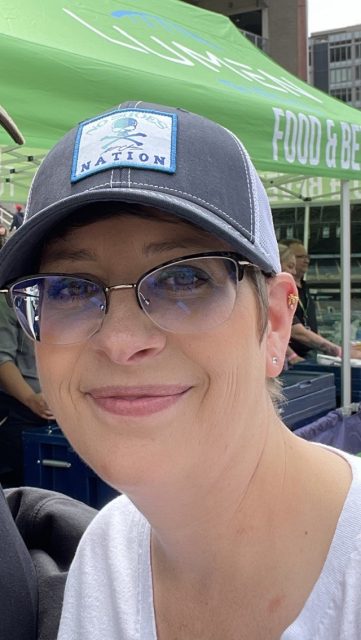 Melissa is simply the best.  I love how she has made the Monroe Seventh-day Adventist Church her church family and has jumped into involvement and service right away.  Whether she is greeting you with her beautiful smile, serving on the outreach team, or working hard sorting clothes for God's Closet, she is dependable and an example of what being a part of the body of Christ means.  Thank you Melissa for giving to the Lord; there are many lives changed (seen and unseen) because of your service.  God sees you, loves you and appreciates you - and so do we!!! --Pastor Jen

Melissa is such a fun, dedicated follower of Jesus. Her commitment and follow through when she takes on a task is fantastic. We never have to worry about whether something she is in charge of will get done or not. Her dedication to God's Closet is what will take this key ministry to the next level. It is always fun to serve alongside her. --Tracey G.